Dopóki piłka w grze / Trouble with the Curve (2012) PLSUBBED.BRRip.XviD-APO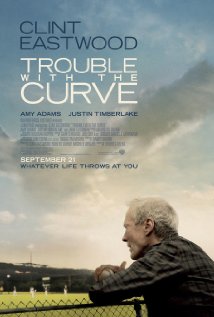 111 min - Drama


OPIS / Film opowiada historię starego i schorowanego baseballowego łowcy talentów, który przed odejściem na zasłużoną emeryturę postanawia wyruszyć w ostatnią podróż. Bohater ma jeden cel, znaleźć obiecujących graczy. W drodze, towarzystwa będzie dotrzymywała mu jego córka. .

PLOT / An ailing baseball scout in his twilight years takes his daughter along for one last recruiting trip.

INFO / Director: Robert Lorenz Writer: Randy Brown Stars: Clint Eastwood, Amy Adams and John Goodman