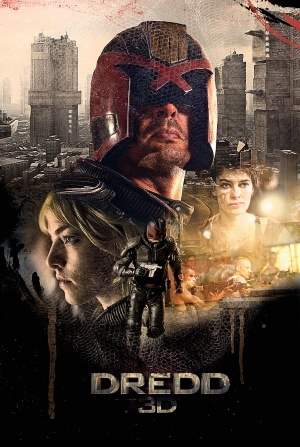 95 min - Action | Crime | Sci-Fi


OPIS / Sędzia Dredd jest policjantem i jednocześnie egzekwującym prawo sędzią w ogromnym mieście przyszłości. Kiedy na rynku pojawia się zabójczy narkotyk, nie może stać bezczynnie. Mężczyzna razem ze swoimi pomocnikami musi wkroczyć do niebezpiecznego przestępczego podziemia…

PLOT / In a violent, futuristic city where the police have the authority to act as judge, jury and executioner, a cop teams with a trainee to take down a gang that deals the reality-altering drug, SLO-MO.

Director: Pete Travis Writers: John Wagner (characters), Carlos Ezquerra (characters) » Stars: Karl Urban, Olivia Thirlby and Lena Headey