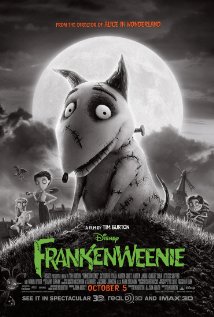 Animacja, Komedia, Horror


OPIS / Tim Burton przedstawia opowieść o chłopcu i jego wiernym psie Sparkym. Pewnego dnia podczas zabawy Victora i Sparky'ego, psa potrąca samochód. Młody Victor nie może pogodzić się ze stratą najlepszego przyjaciela, jednak podczas lekcji fizyki dowiaduje się, że jest jeszcze nadzieja. Wykorzystując moce nauki, udaje mu się przywrócić Sparky'emu życie.

PLOT / Young Victor conducts a science experiment to bring his beloved dog Sparky back to life, only to face unintended, sometimes monstrous, consequences.

INFO / Director: Tim Burton Writers: Leonard Ripps (based on a screenplay by), Tim Burton (based on an original idea by) » Stars: Winona Ryder, Catherine O'Hara and Martin Short