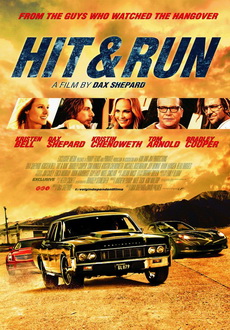 Action | Comedy | Romance


OPIS / Film opowiada historię kierowcy, specjalizującego się w przestępstwach. Bohater jest objęty Programem Ochrony Świadków, lecz nie powstrzymuje go to od zawiezienia swojej dziewczyny do Los Angeles, gdzie ma zgłosić się na rozmowę kwalifikacyjną do wymarzonej pracy. Na jego trop wpada ścigający go gangster.

PLOT / Former getaway driver Charlie Bronson jeopardizes his Witness Protection Plan identity in order to help his girlfriend get to Los Angeles. The feds and Charlie's former gang chase them on the road.

INFO / Directors: David Palmer, Dax Shepard Writer: Dax Shepard (screenplay) Stars: Dax Shepard, Kristen Bell and Bradley Cooper