Kronika opętania / The Possession 2012 DVDRiP XViD-PSiG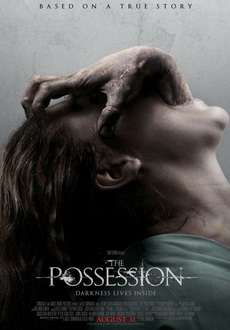 92 min - Horror | Thriller


OPIS / Em kupuje na wyprzedaży antyczną skrzynkę, która z czasem staje się dla niej obsesją. Zaniepokojeni nieobliczalnym zachowaniem córki, rodzice Clyde i Stephanie zwracają się o pomoc do lekarzy i duchownych. Gdy okazuje się, że ciało Em zostało zawładnięte przez dybuka, złośliwego ducha zmarłej osoby, ich koszmar dopiero się rozpoczyna.

PLOT / A young girl buys an antique box at a yard sale, unaware that inside the collectible lives a malicious ancient spirit. The girl's father teams with his ex-wife to find a way to end the curse upon their child.

INFO / Director: Ole Bornedal Writers: Juliet Snowden, Stiles White » Stars: Jeffrey Dean Morgan, Natasha Calis, Kyra Sedgwick, Jay Brazeau
DOWNLOAD: