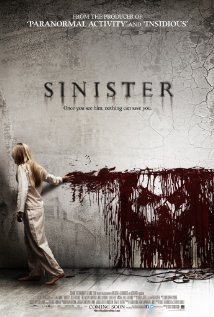 110 min - Horror | Mystery | Thriller


OPIS / Ellison jest pisarzem. Z nadzieją na napisanie bestsellera, który ożywi jego karierę, wprowadza się z rodziną do nowego domu. Na jego strychu znajduje pudło ze starymi domowymi filmami, obrazującymi życie poprzednich mieszkańców domu, jak również ich morderstwa.

PLOT / A true-crime writer finds a cache of 8mm "snuff" films that suggest the murder he is currently researching is the work of a serial killer whose career dates back to the 1960s.

INFO / Director: Scott Derrickson Writers: Scott Derrickson, C. Robert Cargill Stars: Ethan Hawke, Juliet Rylance and James Ransone